Robert Rauschenberg
* 1925 in Port Arthur (TX), USA
† 2008 in Captiva Island (FL), USA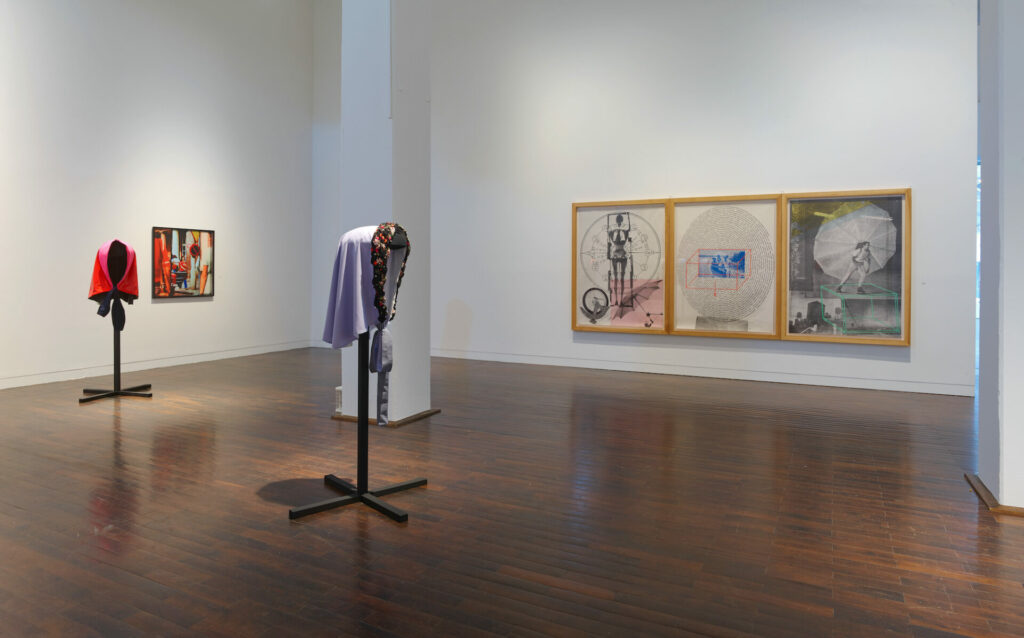 With the three-part Visual Autobiography, Robert Rauschenberg records the most important events and stations of his life with a collage-like text-image combination. Within the triptych, he presents key motifs of his oeuvre as well as striking points of his artistic career to himself and to the viewer. On view are images, forms, and inscriptions that were essential in shaping Rauschenberg's personal identity.
On the first panel, the artist shows an x-ray of his body and combines it with a circular system of zodiac signs, with Libra, Rauschenberg's star sign, at the top. He also places images of an umbrella and a wheel on the sheet – both recurring motifs in his work. The middle panel shows a snapshot depicted in shades of blue. Here Rauschenberg's parents can be seen with him as a child on a boat trip. The photograph is surrounded by a red-framed framework that looks like a contemporary variant of the hortus conclusus. The panel is dominated by a swirl of text that, slightly offset from the center of the image, circles the family photograph like a medallion. Within this spiral, reminiscent of a fingerprint, Rauschenberg documents his biography in text form. He starts from his birthplace and date and ends in the present. In this way, he summarizes in writing what he has accomplished and experienced in his life to date – he is 43 years old when the work is created. The right panel shows a photograph of the artist on roller skates with a stretched parachute on his back during his performance Pelican. He premiered this together with painter Per Olof Ultvedt and classical dancer Carolyn Brown in 1963 in Washington, D.C. during the Pop Festival. It is probably the artist's most memorable performance and is considered the first work in which Rauschenberg was active as a choreographer. Paired with the scene from Pelican are the New York skyline and a nautical map of Port Arthur. Places that formed his centers of life at the time.
Rauschenberg created a collage through a personally connoted system of signs and references, working as much with images as with writing. The result is a combination of a private and public sphere in which Robert Rauschenberg moved. References to this are personal family photos or X-rays; public, on the other hand, is the self-location as an artist with references to his own work, such as the use of recurring motifs in his work. By playing with the different levels of his personality, he defines himself as a person and at the same time eludes any form of Categorization. This also becomes clear in Rauschenberg's artistic work: he was not only active as a painter and visual artist, but also as a stage designer, photographer, choreographer, and so on. Looking at the three panels together, it becomes clear that they attempt to capture the complexity of an individual.
Rauschenberg reveals various facets of his identity to the viewer. In the process, Visual Autobiography was the first art print to be produced using a billboard press, that is, a poster printing press for commercial purposes. In keeping with this, Visual Autobiography was produced in 1968 in an edition of 2,000 copies and offered as a set for a mere $150. This makes it clear that Rauschenberg was attempting to make Visual Autobiography accessible to a broad audience, thus also addressing the target group that usually cannot afford art, which makes a form of critique of Classism clear.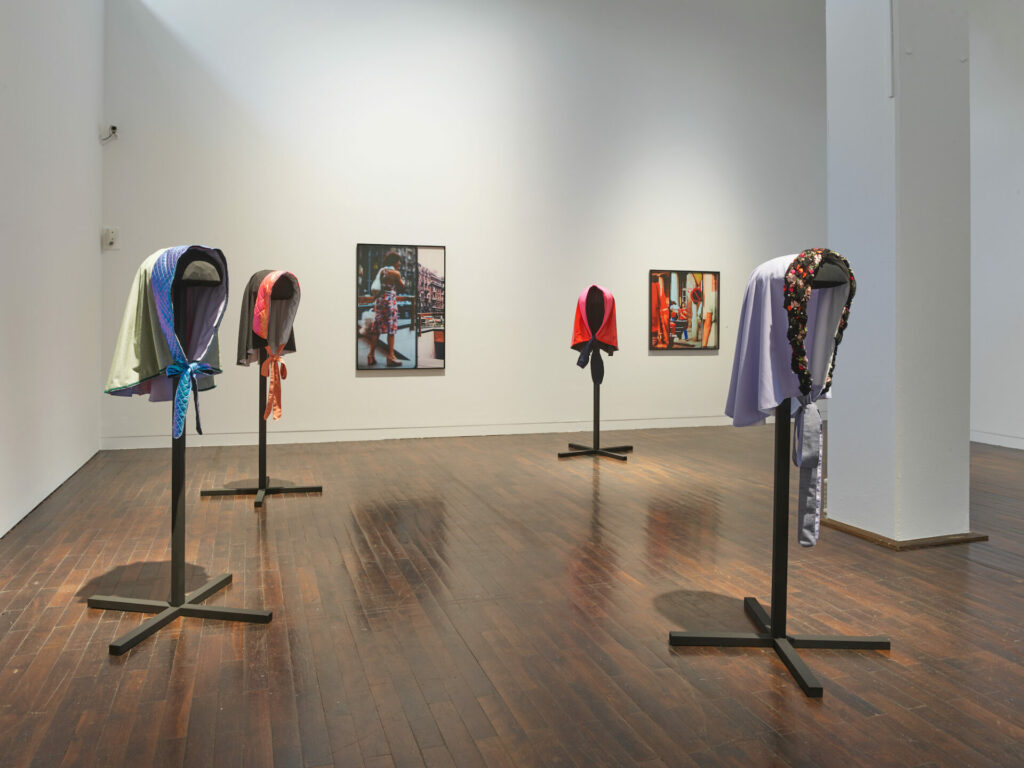 magnify BWS 2078 (exiting or entering) Part 2 / magnify BWS 1049 (woman thinking while walking), 2020, Inkjet Print // Deaconess, Henrietten Stift Hanover Series, 2021