Installation views, Sweet Lies. Rethinking Identity, Ludwig Forum Aachen © Photos: Simon Vogel
Language influences our perception of the present. It is neither neutral nor a precise depiction of reality. The way we speak – and thus think – is dependent on the period and the society we live in. At the same time, language expresses our individual points of view.
Language can, therefore, be located in an interrelationship between individual and society. Thus, the examination of other languages, be it foreign languages, erudite language, or slang, can help to recognize the limits of one's own language, perception, and Perspective, or even to break these limits, and expand them. Language can be just as inclusive as it can be marginalizing: English is considered a language of prestige, is associated with education and cosmopolitanism. Arabic, on the other hand, is regarded with suspicion by many people in Europe. Language can convey prejudice which also is related to the narrative perspective, which, within Europe, is commonly White, male, heterosexual, and Christian and does not take other narratives into account that are thus rendered invisible. This makes it even more important to ask oneself the following questions: Who talks about whom or what? From which perspective and how is it motivated?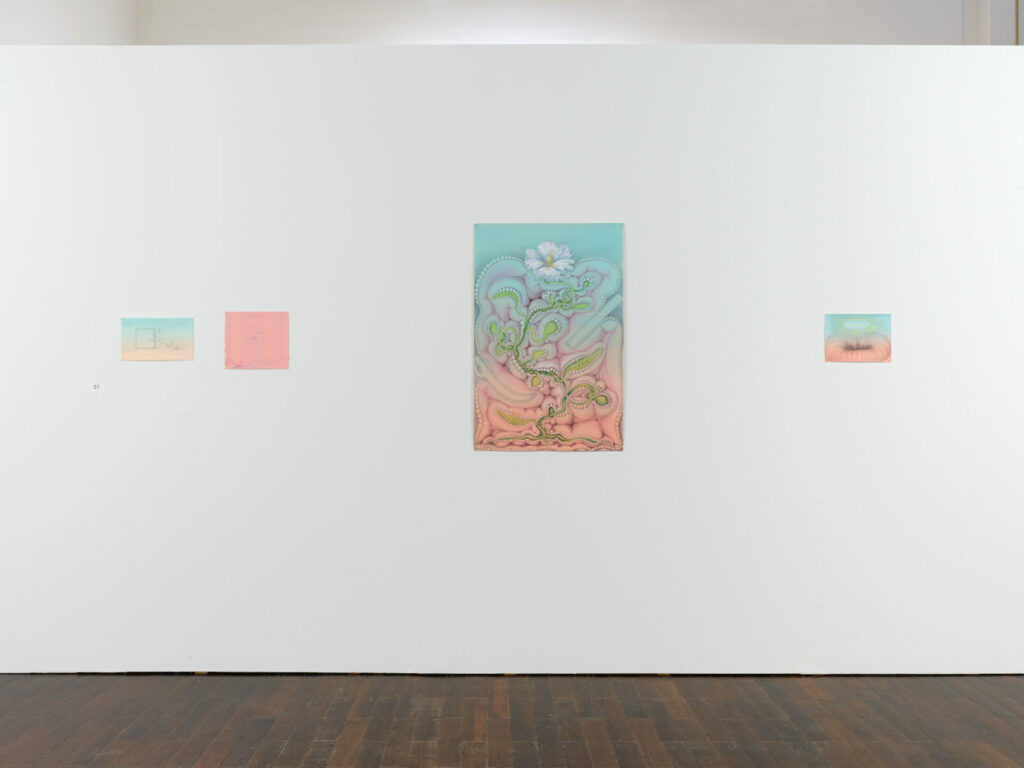 Hold Me 2 / Instanding / Preventing the Sharp from being sharp / Inclusive, Exclusive, 2015