Kinke Kooi
* 1961 in Leeuwarden, Netherlands
lives and works in Arnhem, Netherlands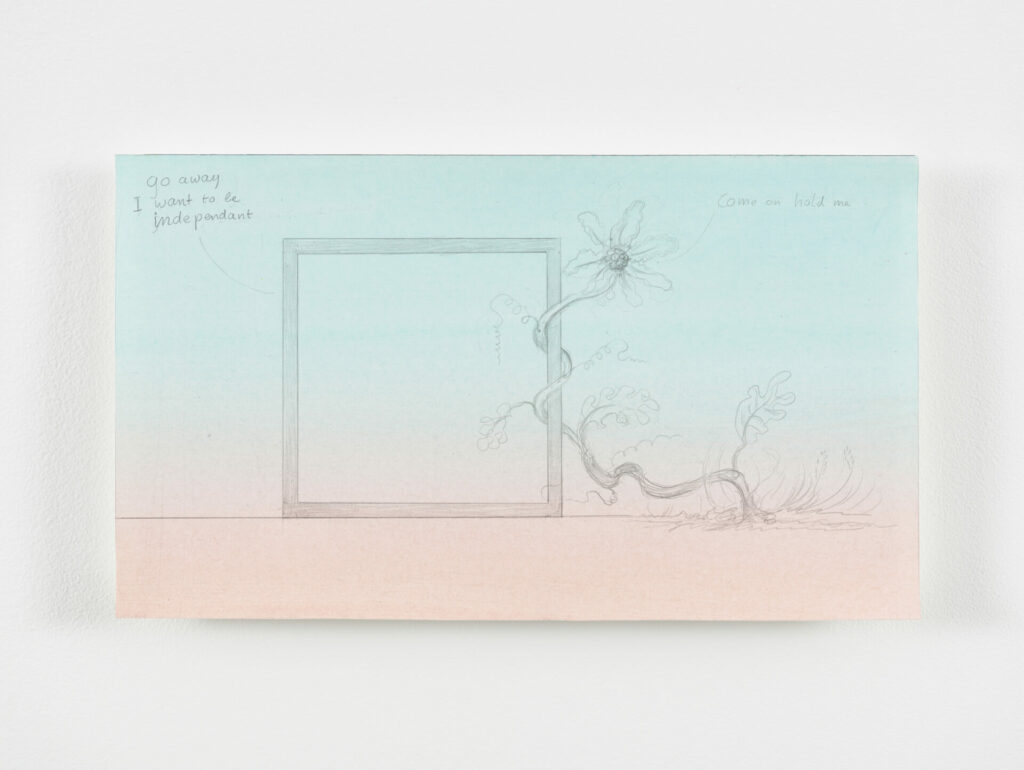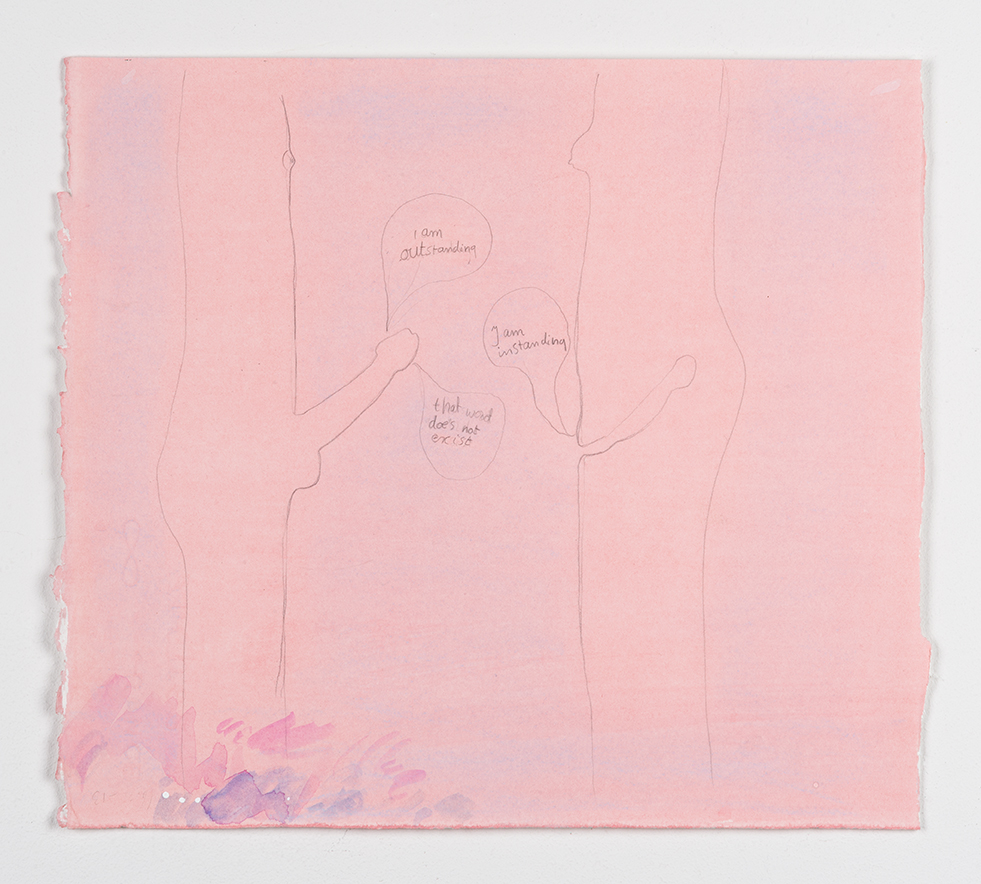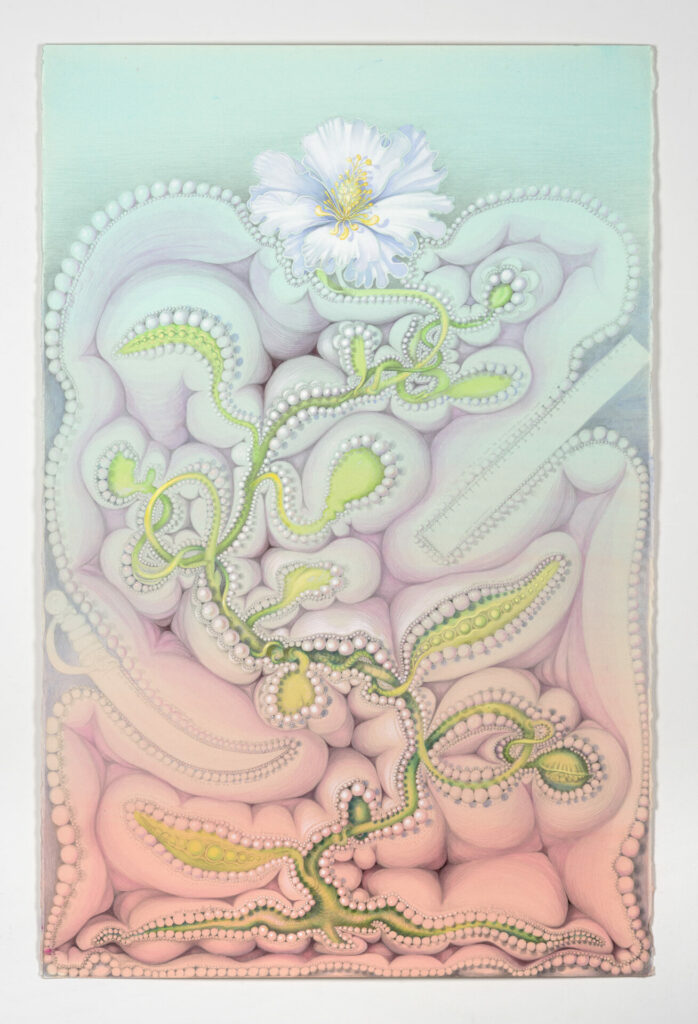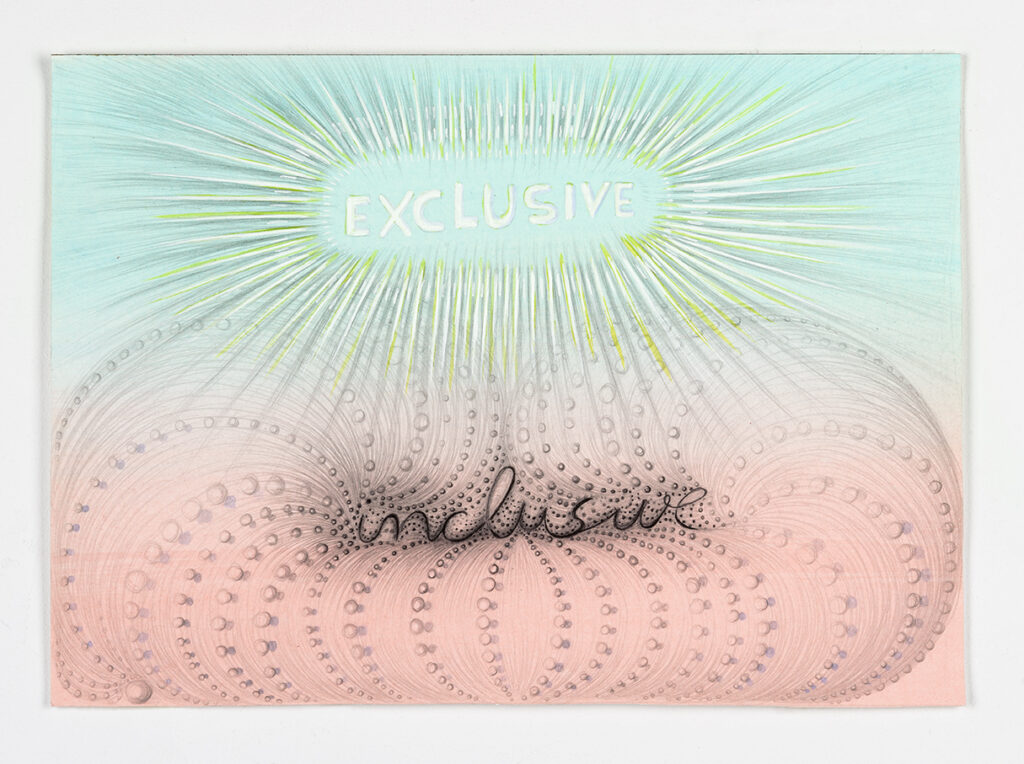 For the exhibition Sweet Lies. Rethinking Identity, Kinke Kooi selected four works from recent years that respond to the theme of language, specifically Roy Lichtenstein's Pow! Kooi's approach was to work around the idea of the inclusive and exclusive. For her, as well as for the viewers, it quickly becomes clear that language plays an important role here as well. Looking at the work Instanding, for example, one sees outlines of a male and a female standing body, characterized by an exaggerated representation of their respective genitals. The erect member of the man is described by himself as "outstanding" and plays with the out-of-body effect it causes. In contrast, the female figure imagines herself as "instanding" and refers to the interior form of her sexual organ. This sexuality, however, is immediately denied to her by the male, on the grounds that this word does not exist.
Kooi deals with the subtleties of language and examines them in a poetic and sometimes humorous way for Gender-specific characteristics. She shows a particular flair for fine, elaborate drawings that are captivating in their richness of detail, such as the use of flowers, tendrils, and tentacles that slowly evolve around sentences or objects like beads. These draped, dreamy collages often contrast with the clear positions they take. This is also the case in Exclusive, Inclusive, for example, where the play with typography also reinforces the words' message. The block letters paired with the radiating strokes of "exclusive" contrast with the "inclusive" in cursive script, which has retreated into a fold of organic life. The artist also plays with the colorfulness of the words, which here contrast with each other and make clear a subjective hierarchy.
Kooi draws intricate interior worlds in which she verbalizes ideas and surrounds them with objects that are charged with meaning by the artist and play throughout her work. Many of the thoughts revolve around the role of the artist in the art world and her position as a woman in an overall social context. They are intimate and at the same time universal statements that Kinke Kooi brings up.