Jo Baer
* 1929 in Seattle (WA), USA
lives and works in Amsterdam, Netherlands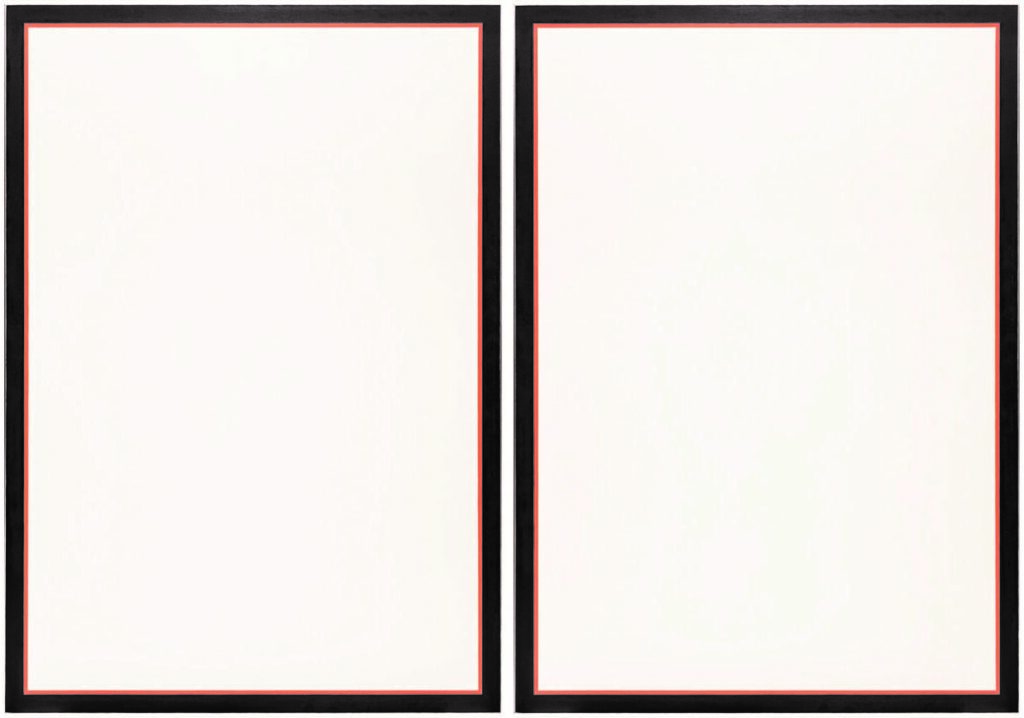 Shortly before this work was created, a major dispute arose over the status of painting. In 1965 Donald Judd declared it "over," and a year later Robert Morris called it "obsolete". Baer repeatedly defends the medium of painting against such attacks. Even though she has turned more and more to figurative painting since 1975, she is still considered a pioneer of Minimalism. In works such as Vertical Flanking Diptych (Large, Orange), Jo Baer joins a color discourse initiated by Aristotle when he named Black and White as the end and the beginning of the color scale, respectively. Centuries later, Newton finds out that white light means the mixture of all spectral colors. The artist is concerned that the light emanates from her paintings themselves and radiates into the room. In this way, the painting connects with the surrounding space. Here it becomes clear that Baer is not least concerned with authenticity and the establishment of balance and equilibrium. In order to make this circumstance tangible, Baer explicitly calls upon the viewers of her works to move around them. With this invitation, Baer joins the forms of demarcation at the time of her work's creation, which strive to dissolve the barriers between media: Baer creates paintings that viewers are meant to encounter like a sculpture. The artist attempts to trace the essence of things within the concept of her diptychs as a form of repetition, in order to strengthen a statement through doubling.
The fact that Jo Baer's works belong to the established art historical canon is by no means a matter of course. Only a few women have so far been included in this ranks. With her Gender-neutral first name, is Baer following a pattern of female artists that has been increasingly observed since the 19th century? Originally, this tradition grew out of the fact that women were denied access to most art academies for a long time. This meant that they not only received a poorer education than their male colleagues, but were also excluded from the so-called study after nature, nude drawing. With the lack of practice in this field, popular genres of painting such as history paintings or mythological scenes, which moreover paid well, often remained closed to them. Accordingly, they concentrated on portrait and still-life painting or handicrafts such as embroidery and textile work. Along with these barriers, which were to remain valid well into the 20th century, was the idea of what made or should make a good woman. However, these standards did not only refer to female artists, but had a historically grown social dimension. By using a gender-neutral name, women could allow themselves some freedoms that were otherwise denied to them.
The 1960s and 1970s in particular are characterized not only by an imbalance of men and women in art that persists to this day, but also by social upheavals and upheavals that, among other things, reflect this disproportion. For it is still true today that the works of women artists are traded at a significantly lower price than those of men artists. It is therefore not surprising that only three women are to be found among the Kunstkompass Top 10 Contemporary Artists of 2020.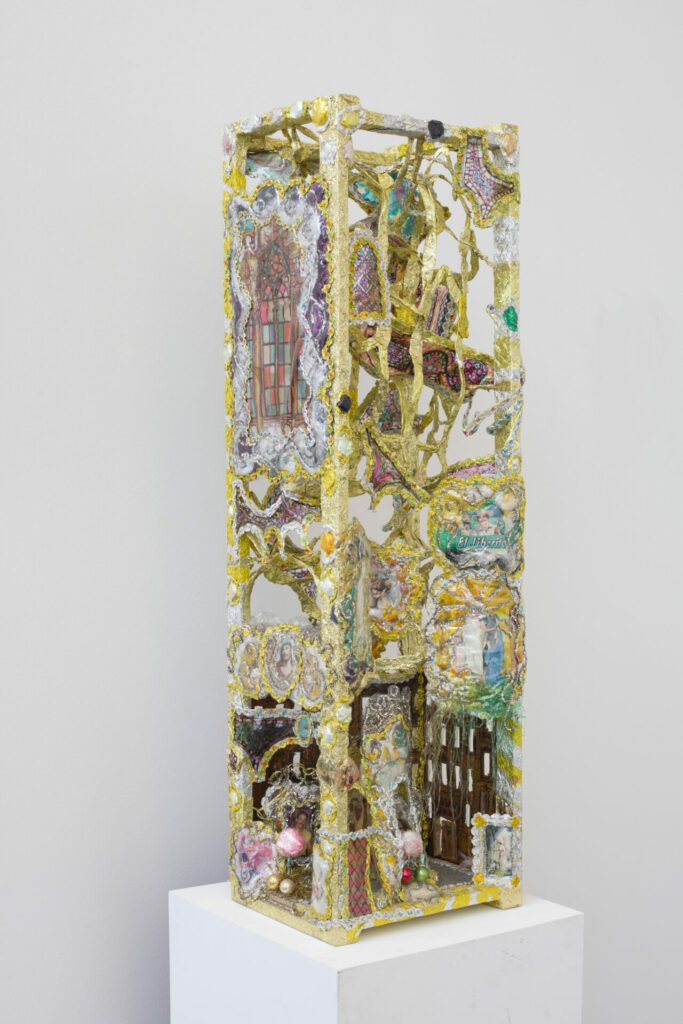 A Rite of Passage: The Leprechaun (a Mischievous Irish Fairy) and the Puerto Rican Prince, 1974–1985