Siggi Sekira
* 1987 in Odessa, Ukraine
lives and works in Vienna, Austria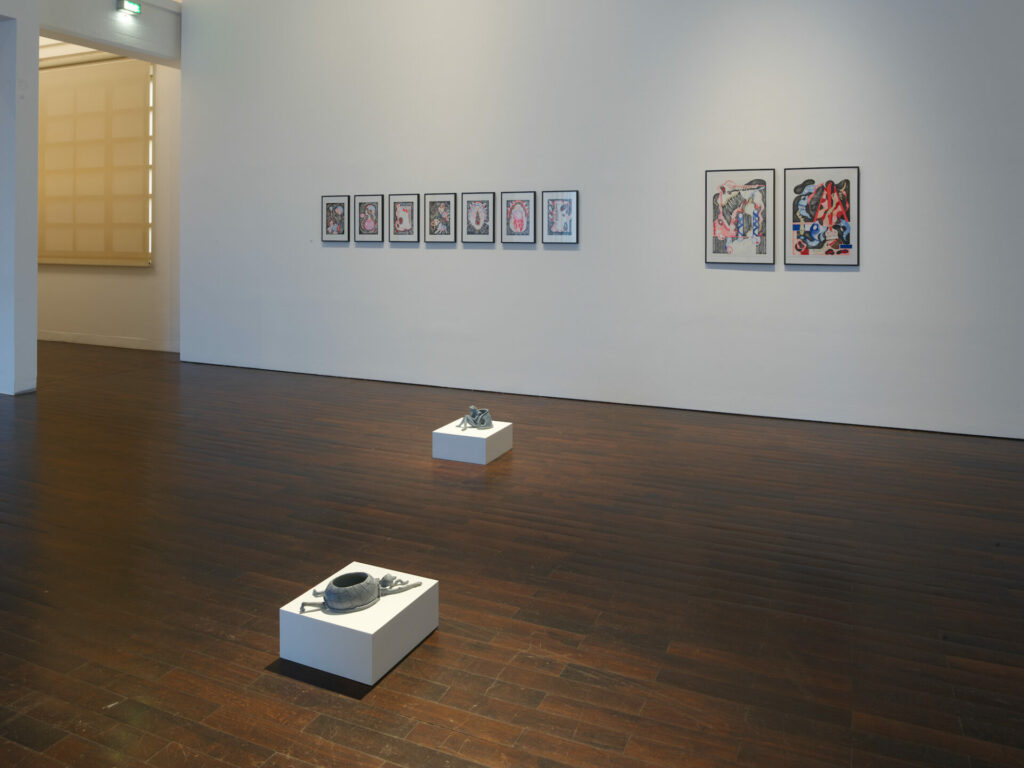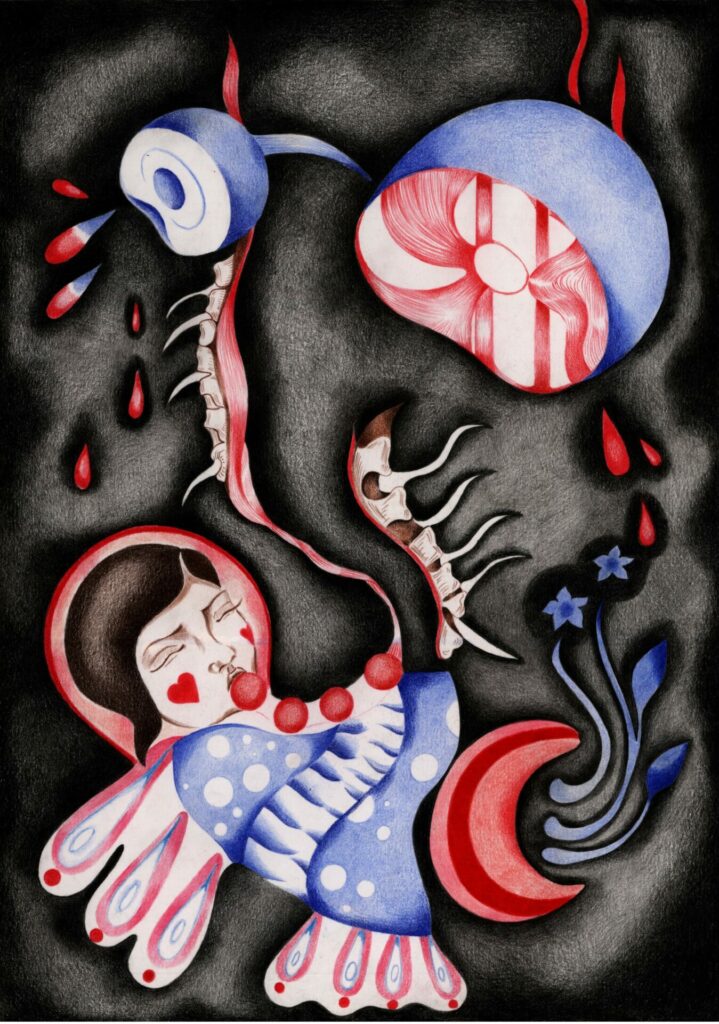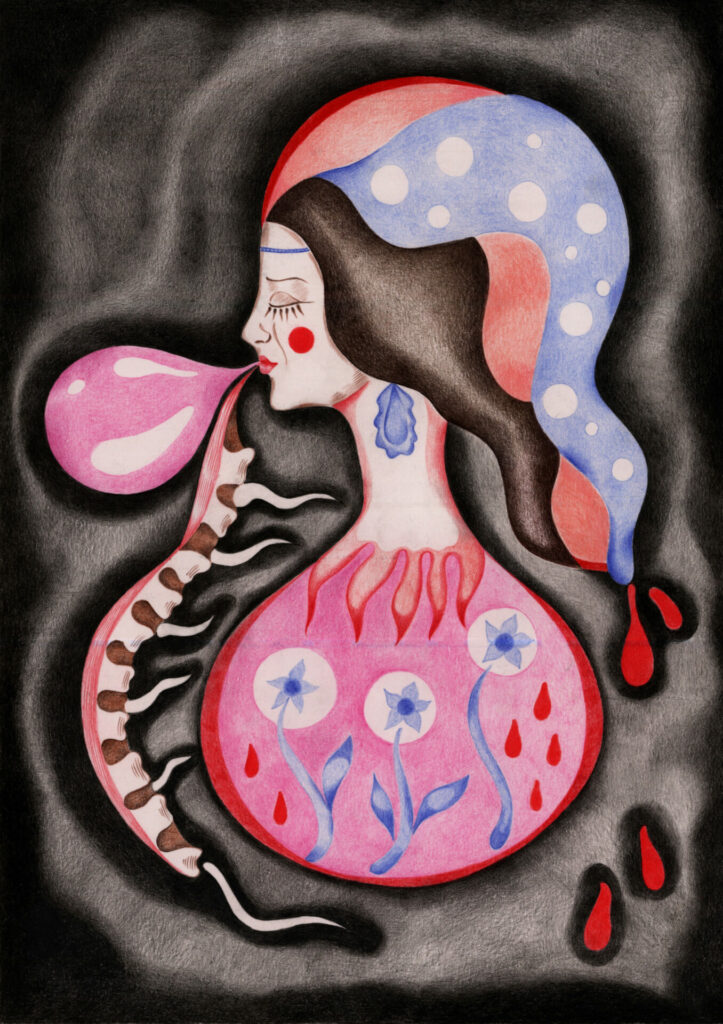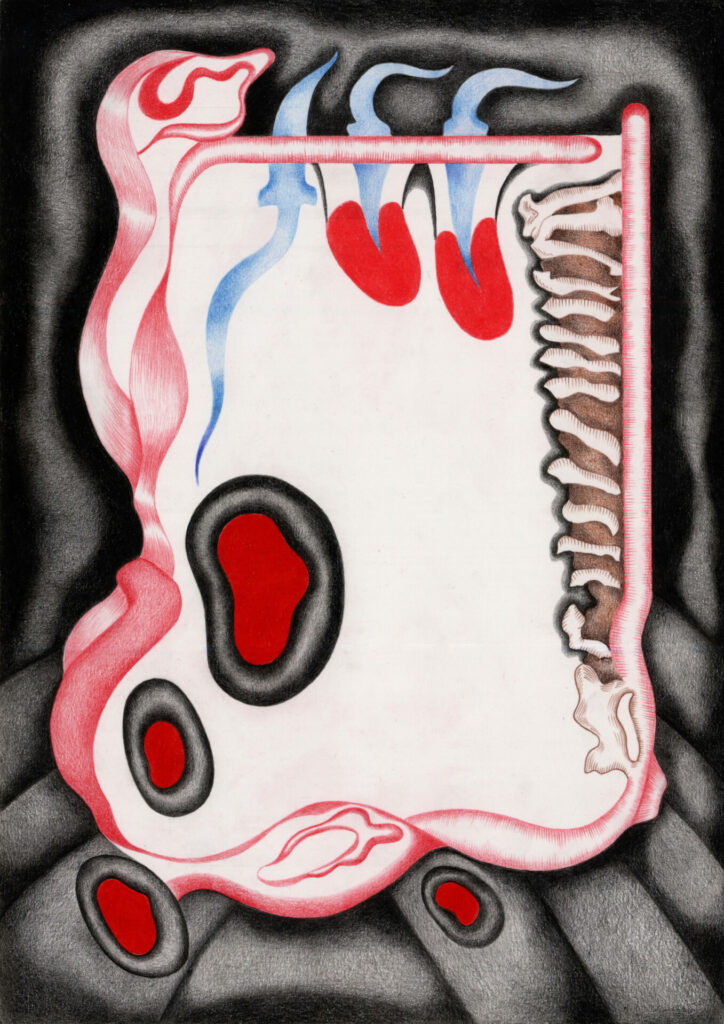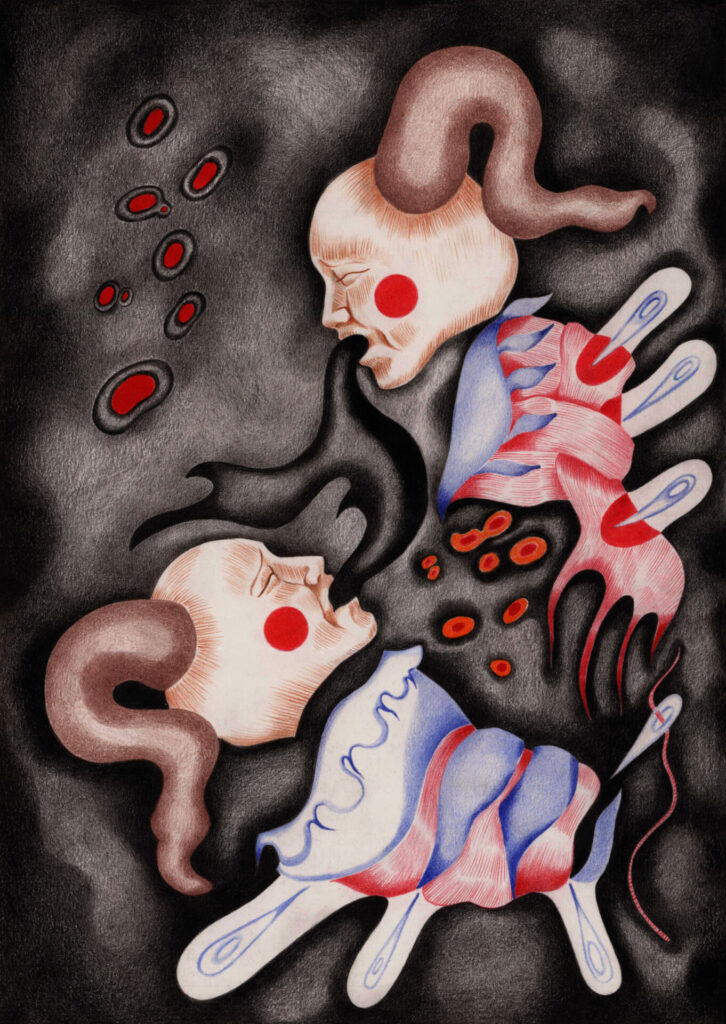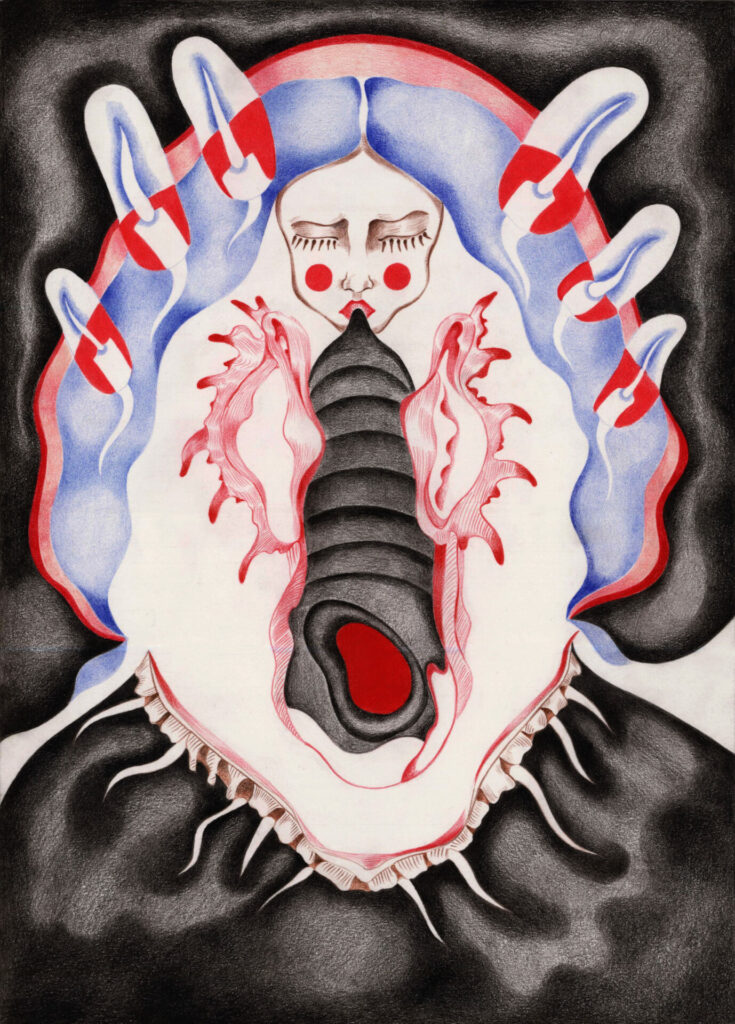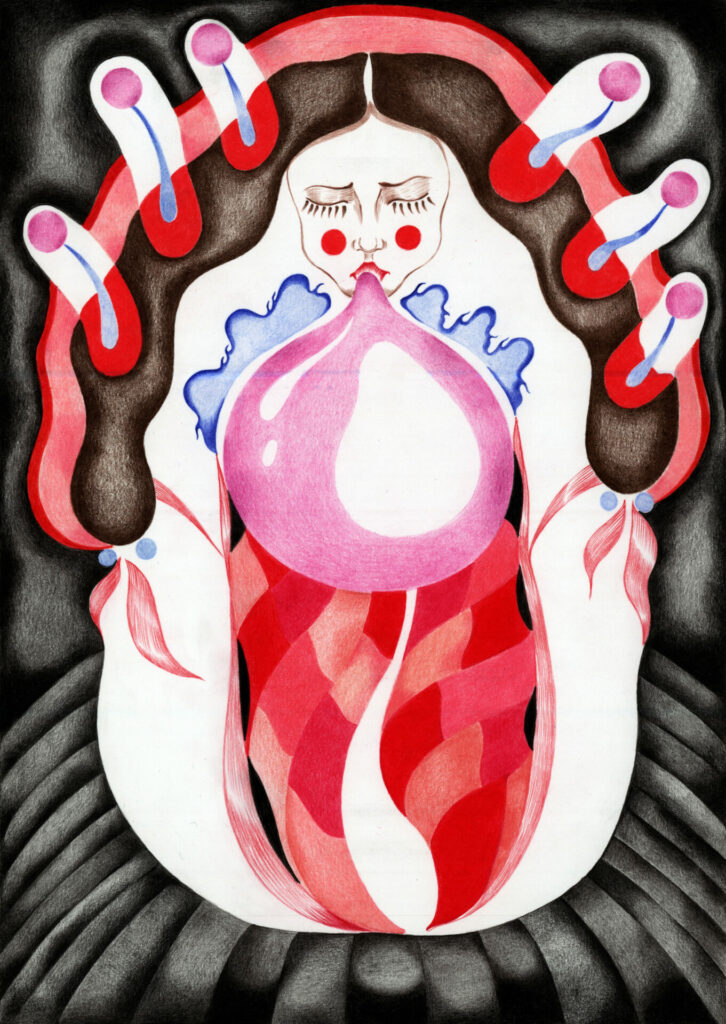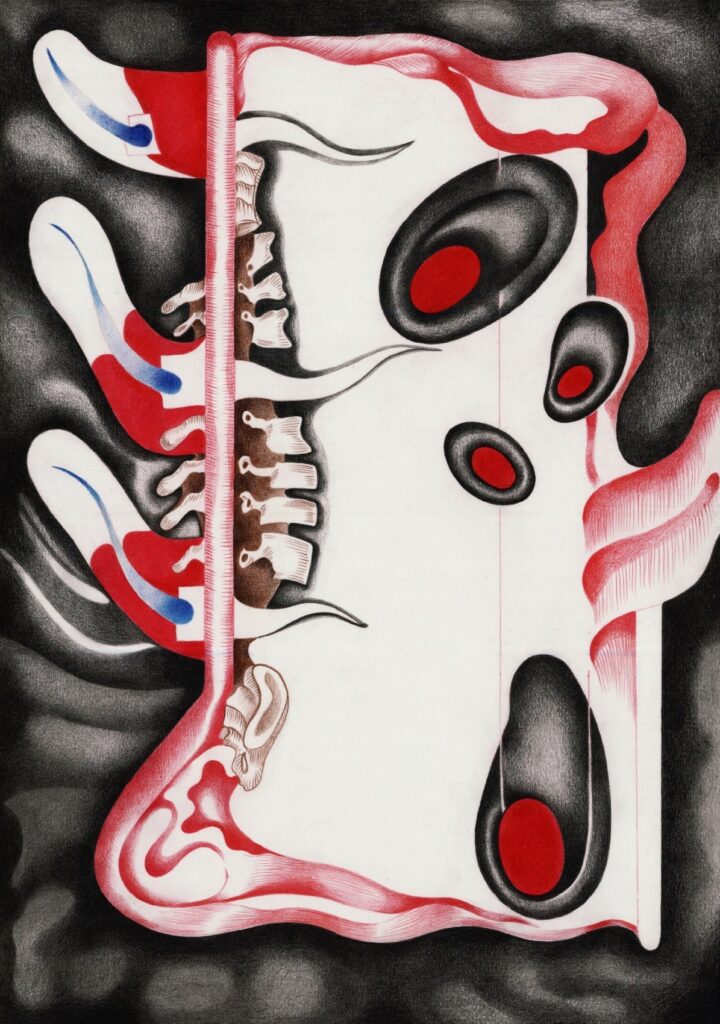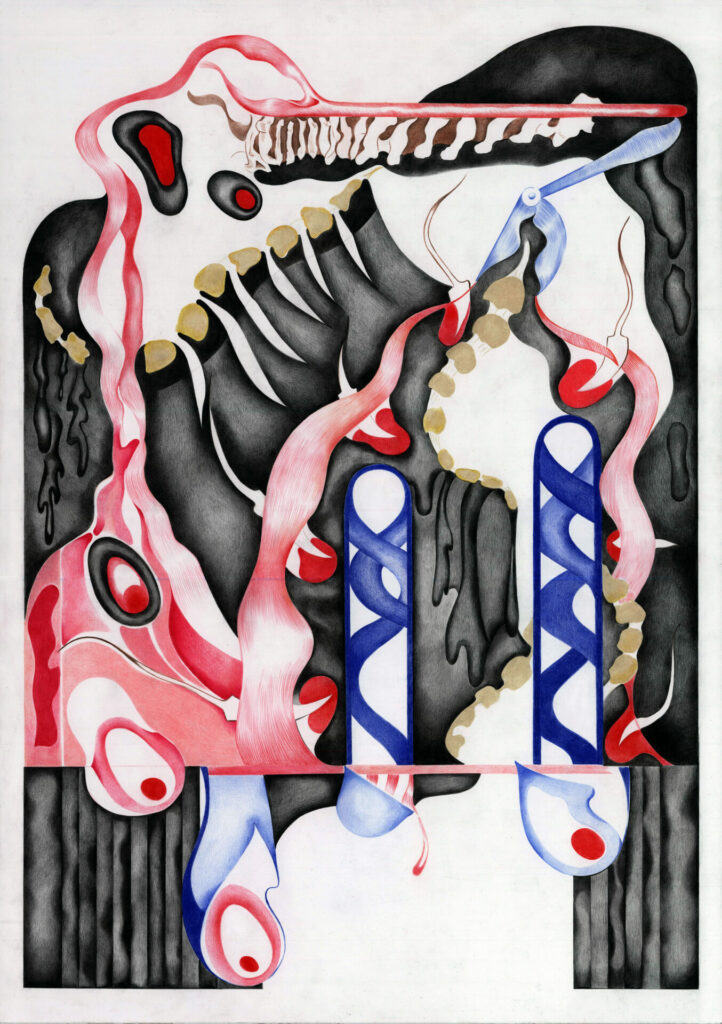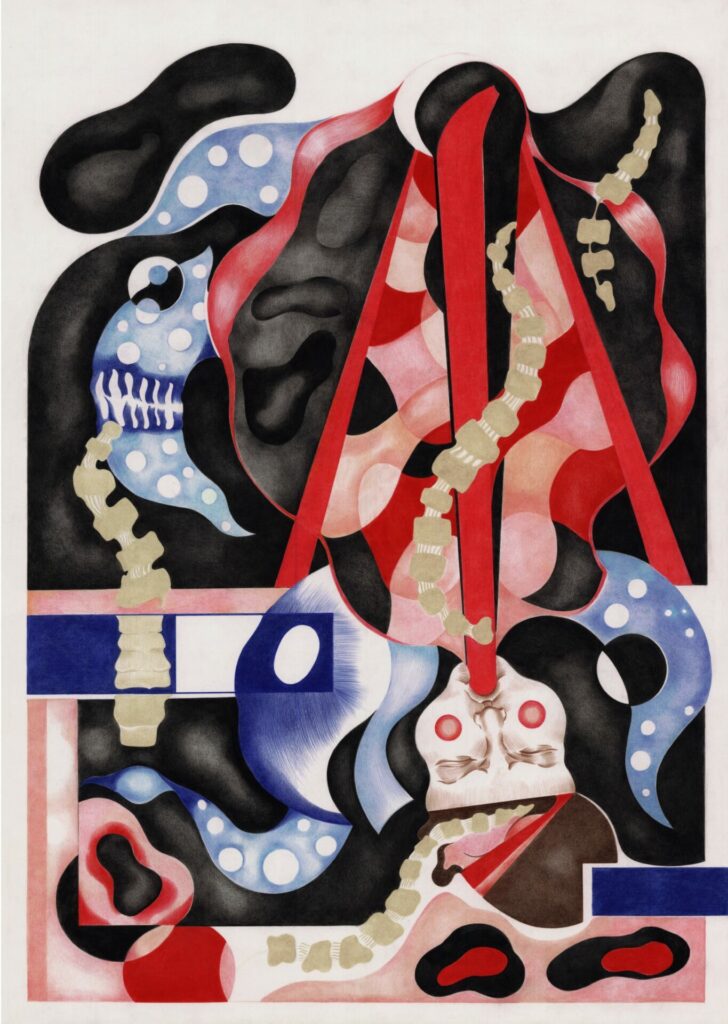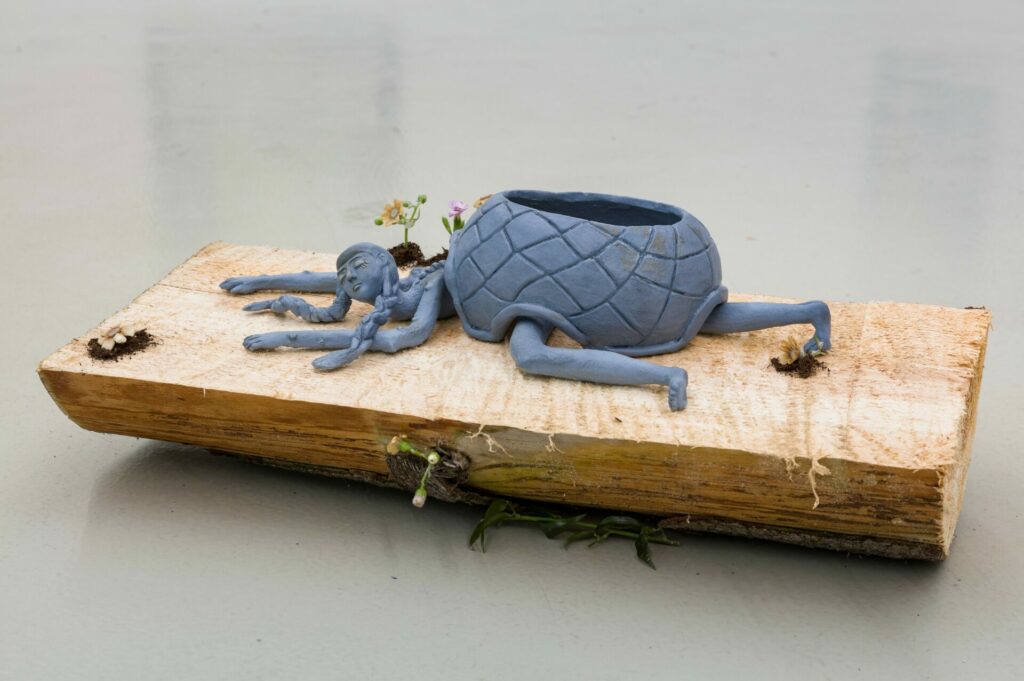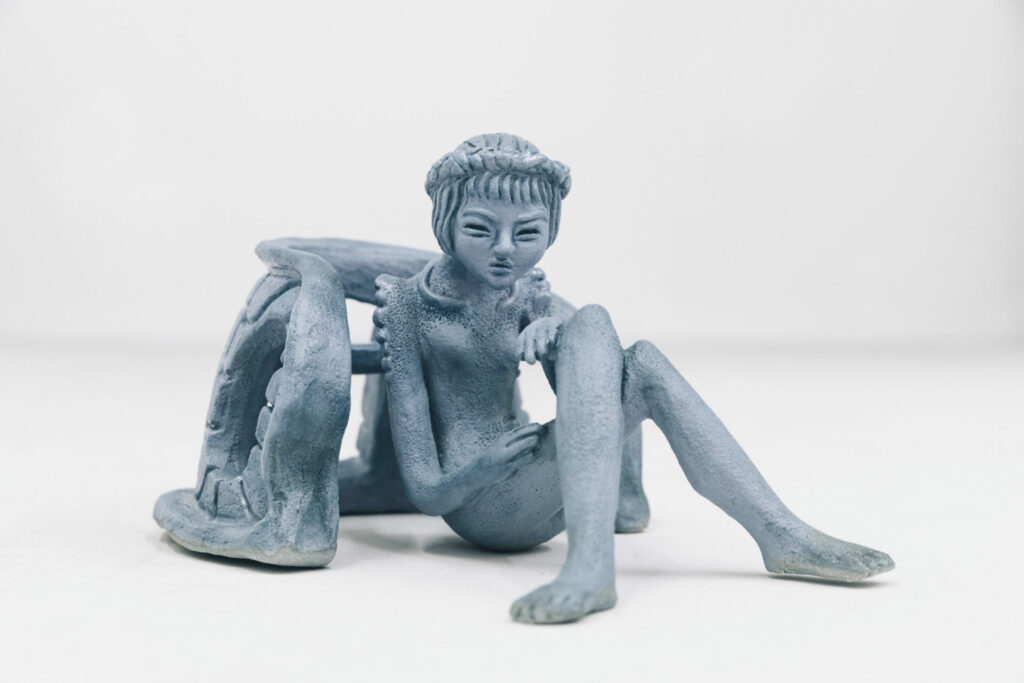 The Odessa-born artist Siggi Sekira shows a series of drawings and two small sculptures with which she approaches the theme of personality. Sekira's work is characterized by a particular delicacy both in the ductus, the size of her ceramic works, and in the choice of subject matter. Stylistically, she draws on the Slavic mythology of the Wiener Werkstätten around 1900, Soviet avant-garde, and contemporary pop-cultural influences that flooded into her life with the end of the USSR. Each drawing is a microcosm that reflects facets of her personality. For this, she uses a variety of self-portraits and coded allusions to her family. Sekira examines her own mental state in these drawn graphics, but also in the sculptures.
The series of drawings on view at the Ludwig Forum Aachen were created during the first year of the pandemic in her adopted home in Vienna. One can sense in each work the pervasive uncertainty she is grappling with. With its biomorphic creatures and dark clouds, the individual sheet becomes a diagram of the artist's innermost state of mind. Yet within these small, introspective and, look at the bone structures, unsettling worlds, there is a glimmer of hope. The distorted world that Sekira shows us here is specific to her person. The carefully crafted sceneries, which only reveal the fine crayon marks upon very close inspection, communicate with viewers in a very subtle way. Without words, one understands which aspects of her personality and emotional world she is pointing to here. After all, it is a pronounced insecurity and depression that characterize the life of the artist.
The two small ceramics presented on low pedestals are insignificantly older than the drawings. They depict a petite, long-limbed female figure wearing a turtle shell. This shell is by no means closed, however, but opens upward, making the woman appear vulnerable. The removal of protection by the shell reflects Sekira's approach of translating fears and traumas into visual worlds in order to deal with them.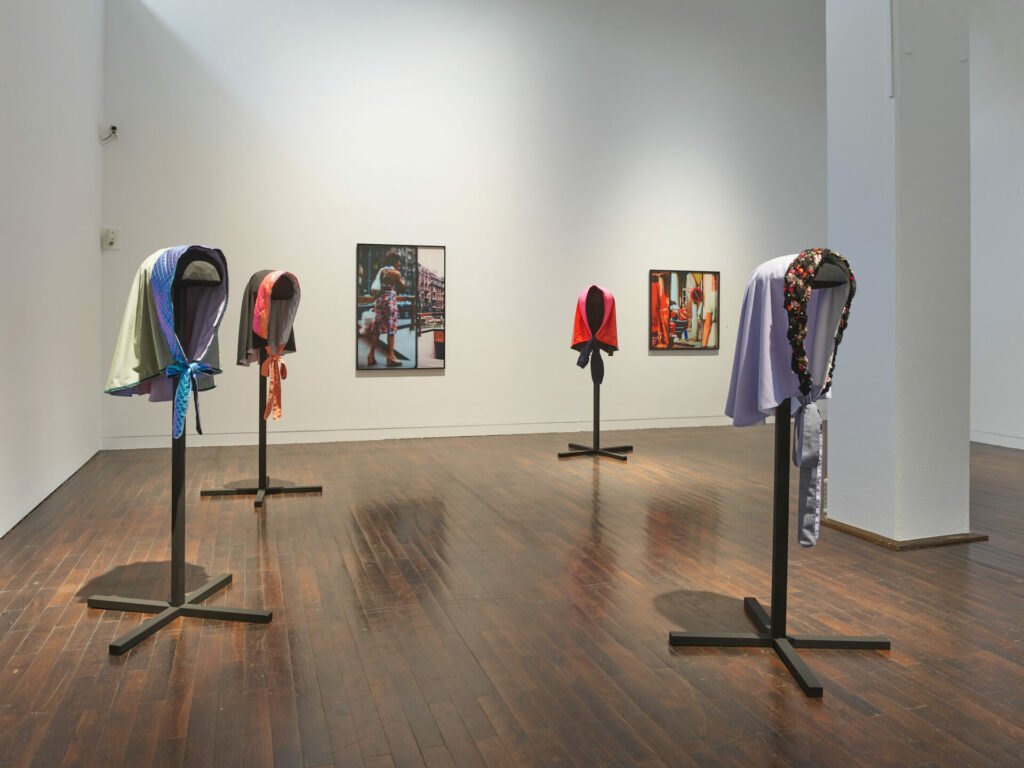 magnify BWS 2078 (exiting or entering) Part 2 / magnify BWS 1049 (woman thinking while walking), 2020 // Diakonisse, Henrietten Stift Hannover-Serie, 2021